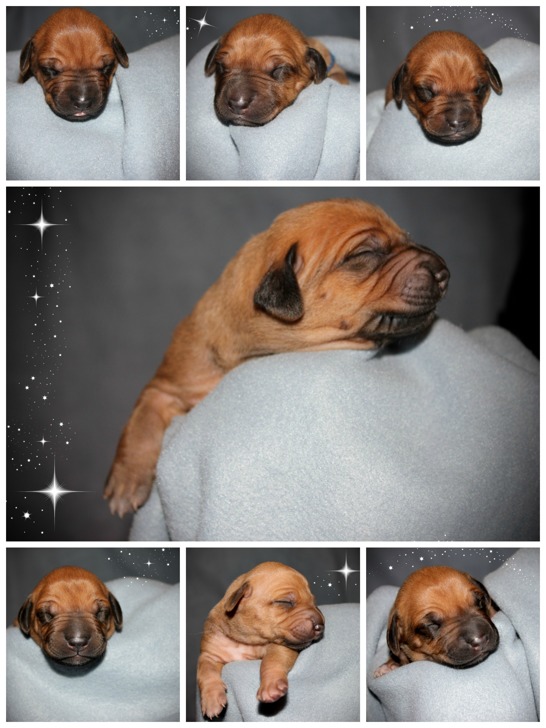 Today the puppies turned 1 week old! Can't believe how fast this week has gone.. Our 7 wonders has almost dubbled their birth weight.
Bella is a very good mum and she hasn't had any problems since the puppies arrived, she is happy and content.
Below you can also see some mixed photos.