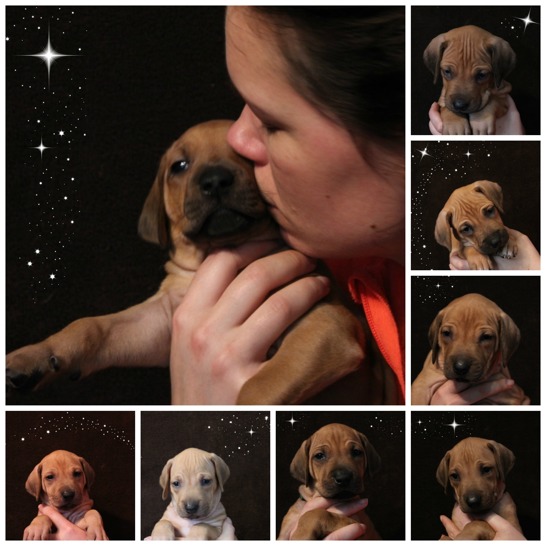 The puppies are 5 weeks old! They are all doing great, they gain weight as they should. They are happy and outgoing little sweethearts! I'm very happy and proud of this litter,
I think it's a consistent litter both in construction and the mentality so far. They are curious puppies and that is something I like! :-)
My dear friend Patricia Ljunggren took a day trip to us and helped me stack the puppies. Thank you so much! You are the best!